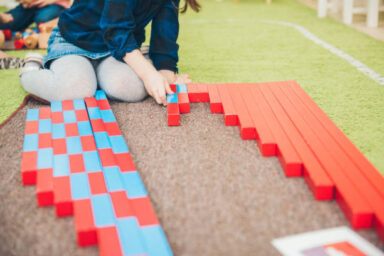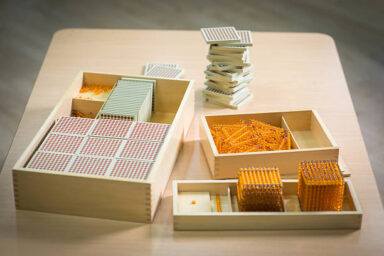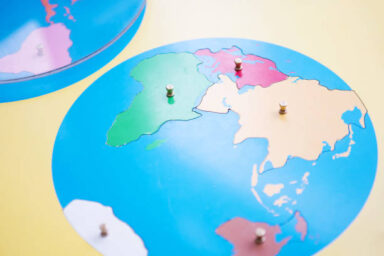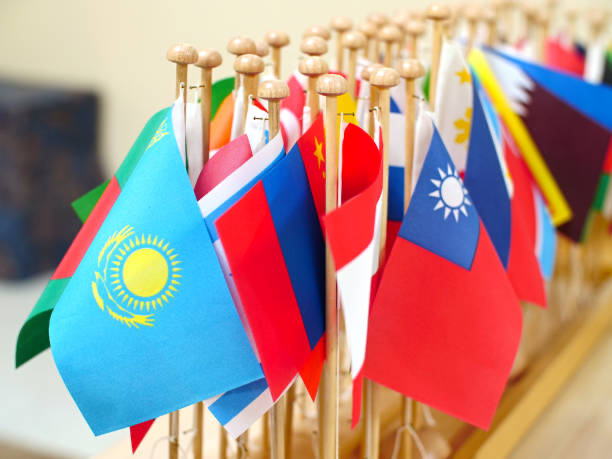 Where work and play come together
The Montessori

for Early Childhood Education
We provide an innovative, nurturing and stimulating environment where children develop independence, confidence and a positive sense of self and the world around them. Our curriculum is designed to involve children in experiences that enhance language, literacy, music, movement, art and socialization. Through play, all areas of development are fostered.
read more
We are dedicated to caring and educating
Our Educational Programs
Our exclusive curricula, combined with our own digital lesson planning tool, enable teachers to create personalized learning experiences, appropriate to every age group.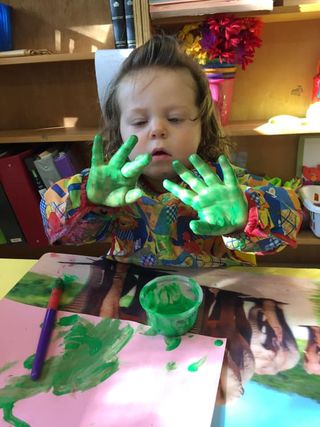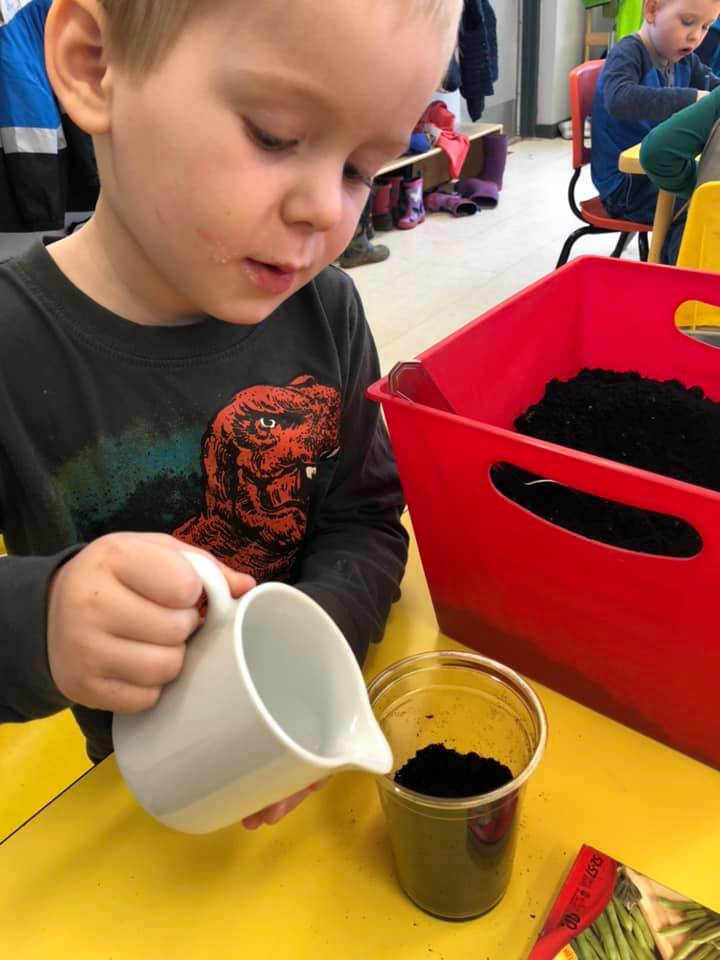 Following the Montessori Philosophy
Elements

of Learning. Committed to Excellence
Our curriculum is based on Montessori philosophy. Our team believes in a reflective practice of education and aims to inspire children.
We believe that children learn best when placed in a prepared environment adhering to their inherent needs.
read more
Curriculum
Elements
Gardening
The Toddler and Casa Groups have a garden in their outdoor space. Each spring, the children and teachers contribute and create beautiful and educational container/raised bed gardens.
Sport
Daily outdoor sessions offer children the opportunity to develop gross motor skills and strength. Dance, yoga and other physical expression opportunities are incorporated daily into the classroom.
Art
Art is an essential component of learning in Montessori classrooms. Providing skills, materials, and exposure to children's creativity at their own pace and level.
Outdoor
Our children benefit from a variety of outdoor play spaces. In addition to our playground, they experience the natural wonders of the forest, the big field, our raised gardens and nature walks.
Math
The Montessori math curriculum is one of the best examples of the unique beauty of Montessori materials. Concrete materials introduce abstract concepts and give a sequential understanding of mathematical concepts.
Literacy
A strong foundation in phonics, comprehension based on visualization, and whole language, or learning to read for meaning and using context clues. Montessori language has a multi-sensory approach and developmentally appropriate activities.

Why choose Headon Forest Montessori?
Montessori is an education for independence — preparing not just for school, but for life.
Montessori Education Method

The unique education philosophy set out by Dr. Maria Montessori aims to develop the child's innate desire to learn. Following the Montessori approach, we nurture a child's intellectual, emotional, social and physical growth for the development of a responsible and mindful citizen of the world.

Home- Like Environment

We are a small school that allows for relationships to be built between parents and teachers in supporting each child. We are committed to providing the tools, the guides, and the prepared environment necessary to allow each child to reach his or her full potential both socially, and academically.

Guiding Principles

We believe that every child is a unique person and capable of self-directed learning. In our prepared environment, children are encouraged to work at their own pace, either individually or in co-operation with others. All children instinctively want to develop their skills and understanding and their natural curiosity should be nurtured and respected.

Our Educators

Our Montessori trained teachers and early childhood educators follow a reflective practice. Our teachers are mindful of our philosophy and belief that each child is a unique individual with distinctive abilities. We believe that each child's individuality must be recognised and in order to maximize their potential, their self-esteem and emotional wellbeing must be nurtured. Thus, laying the foundation for their lives as confident, independent and responsible citizens.

HFM Expectations

It is expected that all individuals (students and adults) treat each other with respect and courtesy and conduct themselves in a manner that will promote safety and security for all. It is expected that all students and staff individual needs are honored and accepted.
Children need healthy, wholesome foods
Healthy

Food for Growing Children
By eating family-style and serving themselves, children learn about making healthy choices and the connection between food and community.
Want to know more about us?
Our Information

We believe children learn by building on the knowledge they already have – primarily exhibited through play. Teachers help children learn by creating a rich environment to explore via exciting educational activities.
Respect the child

We are a school community which believes that each child is encouraged to develop his or her intellectual, social, and emotional capabilities to their fullest; Our academic and social development is achieved through and engaging program that is based upon the natural developmental stages of the child from toddler to 6-year olds and encourages a fundamental love of learning;

Environment is Important

We offer a social and educational curriculum that fosters independence, self-esteem, co-operation, conflict resolution and respect of self, others and the environment; •We aim to provide our students with a vision and experience of the world that encourages the children to use their unique skills and talents to contribute to their communities and to connect to the world around them;

Our Community

We expect our educators and our parents to work together as a cohesive community for the development of a happy and balanced child. We believe in respecting the rights, dignity and integrity of each individual child and their family.

Positive, Safe Environment – We are committed to providing an uplifting and positive atmosphere for our children and staff; a fun learning experience in a secure, safe, and loving environment.
Leadership – We are committed to lead; developing, monitoring, and empowering our children and our staff to reach their full potential.

Excellence – We are committed to achieve the greatest levels of excellence in childcare, in education and in everything we do; being highly professional, innovative, creative, efficient, and effective.

Respect – We are committed to building strong, healthy relationships with each other, our children & their families, along with the community through communication and understanding of the cultures around us.

Integrity – We are committed to carry out our mission.
We have a focus on recruiting and retaining quality teachers and offer competitive remuneration, good student discipline and relatively small class sizes
If you have feedback or words of praise that you would like to share, please submit your review at the bottom of this page.
Lawrence Family Class Of 2014-2017

"Thank you doesn't seem enough for all you've done for our son and his journey. Because of you all, he loves to read, write, explore, teach and lead. I have no doubt that we have given him the best start possible. We know that he will think of the entire HFM family fondly".

Rachel And Mike Class Of 2015-2017

"Great staff – positive, caring and friendly. HFM teachers are very interactive and engaged with the students. My son was always excited to go to school. Great daily routines. It might have been helpful to receive some sort of daily report for the pre-schoolers: sleep time, eating, toileting. But it was always easy to ask teachers at the end of the day. You could ask any teacher, and they would all be able to tell you about your child. An excellent program over all".

Kara And James- Class Of 2014-16

"Headon Forest Montessori is a clean, well-managed and engaging environment that provides the tools/necessities required for learning. The teachers are committed to the needs of the children and are genuinely passionate about their role with the kids. We have been very happy with the curriculum, dietary program, health accommodations (our son has an allergy), summer program, learning tools, hours of operation, communication to parents and obvious concern for the children in their care. We strongly recommend Headon Forest Montessori".
Headon Forest Montessori School is not affiliated with the Canada Wide Early Learning and Child Care Act - (CWELCC)